310ML Silicone Cartridge + Plunger
EXCEPTIONAL SHELF PRESENCE WITH IML DECORATION
AYVA'S Elite Cartridge Range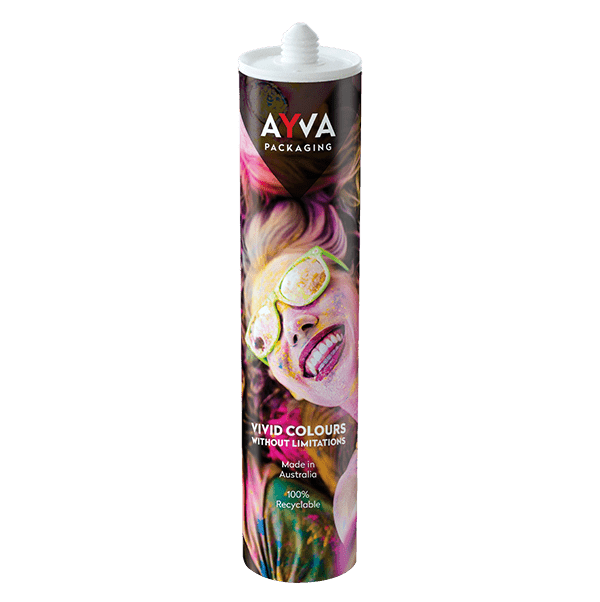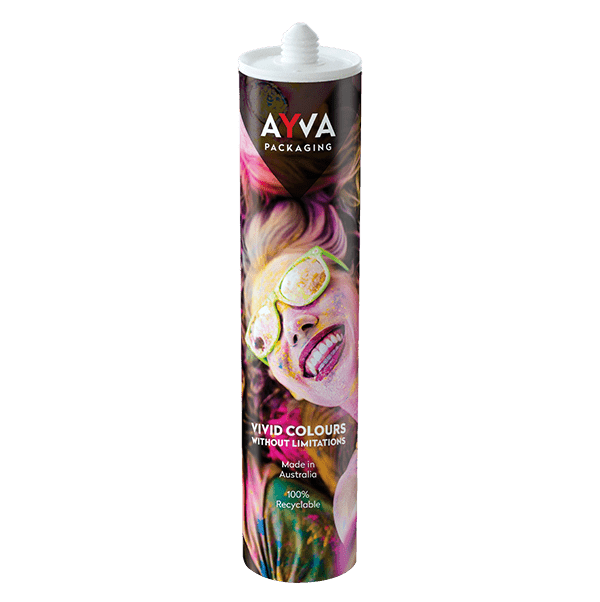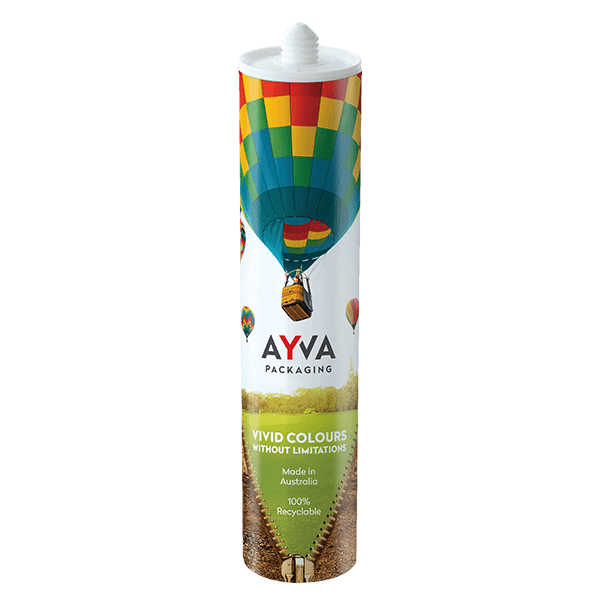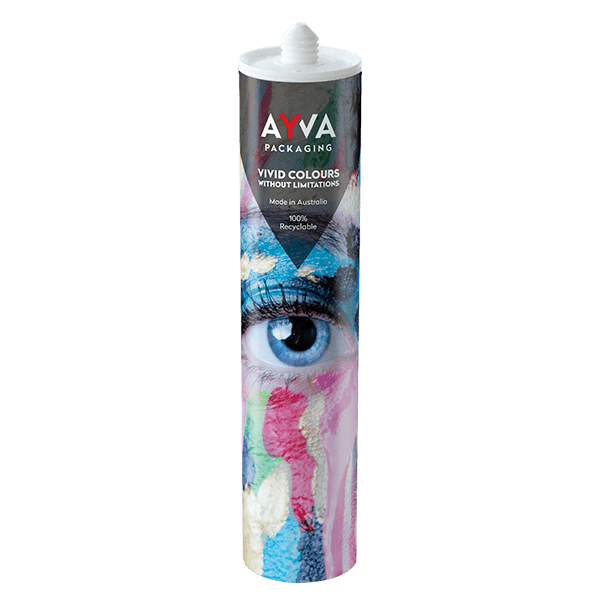 Elite Silicone Cartridge Range
Ayva's 300ml – 310ml Cartridge is made from high density polyethylene (HDPE) and is suitable for water based and silicone based products. Our cartridges are manufactured to exacting standards and are guaranteed to perform. Available with plungers to suit all applications, and nozzles with and without clip on straps.
IN-MOULD LABELLING (IML)
Our groundbreaking In Mould Labelling cartridge printing technology ensures that your cartridges are adorned with the finest printed label quality, including metallic highlights, for superior product presentation.
Global Exports
All of our Silicone Cartridges are made right here in Australia and shipped worldwide, including New Zealand, Asia Pacific, South America & Oceania. Trust Ayva to provide you with the ultimate cartridge solution.
Features
Certification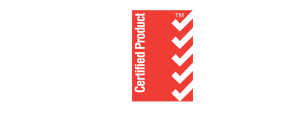 Applications
310ml Cartridge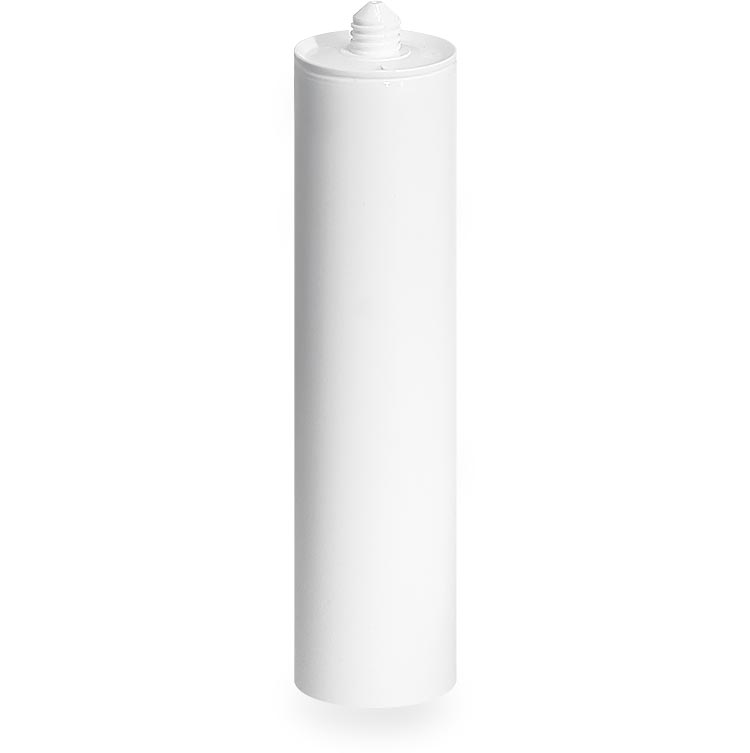 | | |
| --- | --- |
| Cartridge Volume | 310ml |
| Cartridge Weight | 46g |
| Material | High Density Polyethylene (HDPE) |
| | |
| --- | --- |
| Cartridge Height | 230.5mm +/- 1mm |
| Cartridge Diameter (OD) | 48.65mm +/- 1mm |
| Wall Thickness | 1.3mm +/- 0.2 |
Standard Pallet Configuration
| | |
| --- | --- |
| Pallet Height | 1.3m /  2.6m |
| Pallet Weight | 160 / 320kg |
| Cartridges per Pallet | 2,400 / 4,800 |
| Cartridges per Carton | 120 |
| Cartons per Pallet | 20 |
Plunger – Natural

| | |
| --- | --- |
| Plunger Weight | 6g +/- 0.3g |
| Plunger Diameter (OD) | 46.25mm |
| Material | High Density Polyethylene (HDPE) |
Standard Pallet Configuration
| | |
| --- | --- |
| Pallet Height | 1.15m |
| Pallet Weight | 200kg |
| Total Cartridges per Pallet | 25,200 |
| Total Cartridges per Carton | 1,400 |
| Cartons per Layer | 6 |
| Layers per Pallet | 3 |
Standard Nozzle – Natural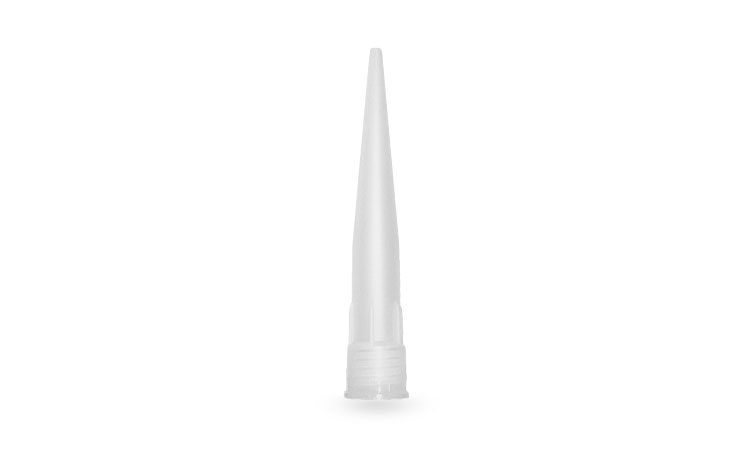 | | |
| --- | --- |
| Nozzle Weight | 3.5 +/- 0.3g |
| Material | High Density Polyethylene (HDPE) |
| Nozzle Overall Length | 107mm +/- 1mm |
| Nozzle Orifice | 3mm +/- 0.2mm |
Standard Pallet Configuration
| | |
| --- | --- |
| Pallet Height | 1.15m |
| Pallet Weight | 210kg |
| Total Nozzles per Pallet | 45,000 |
| Total Nozzles per Carton | 2,500 |
| Cartons per Layer | 6 |
| Layers per Pallet | 3 |
Nozzle with Strap – Natural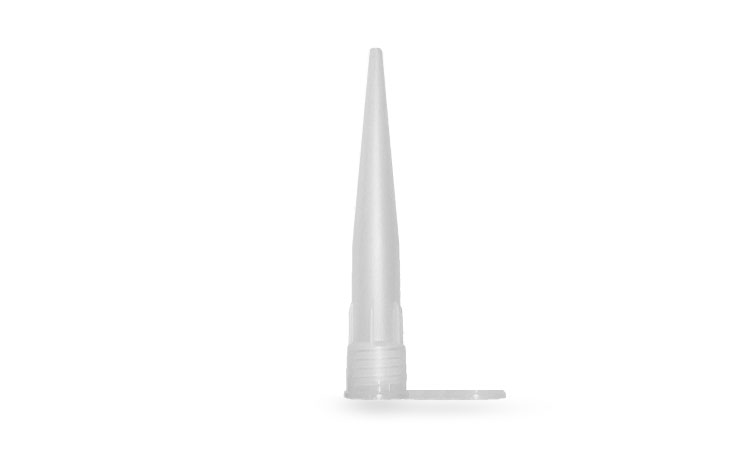 | | |
| --- | --- |
| Nozzle Weight | 4.0 +/- 0.3g |
| Material | High Density Polyethylene (HDPE) |
| Nozzle Overall Length | 107mm +/- 1mm |
| Nozzle Orifice | 3mm +/- 0.2mm |
Standard Pallet Configuration
| | |
| --- | --- |
| Pallet Height | 1.15m |
| Pallet Weight | 150kg |
| Total Nozzles per Pallet | 25,200 |
| Total Nozzles per Carton | 1,400 |
| Cartons per Layer | 6 |
| Layers per Pallet | 3 |
Downloads